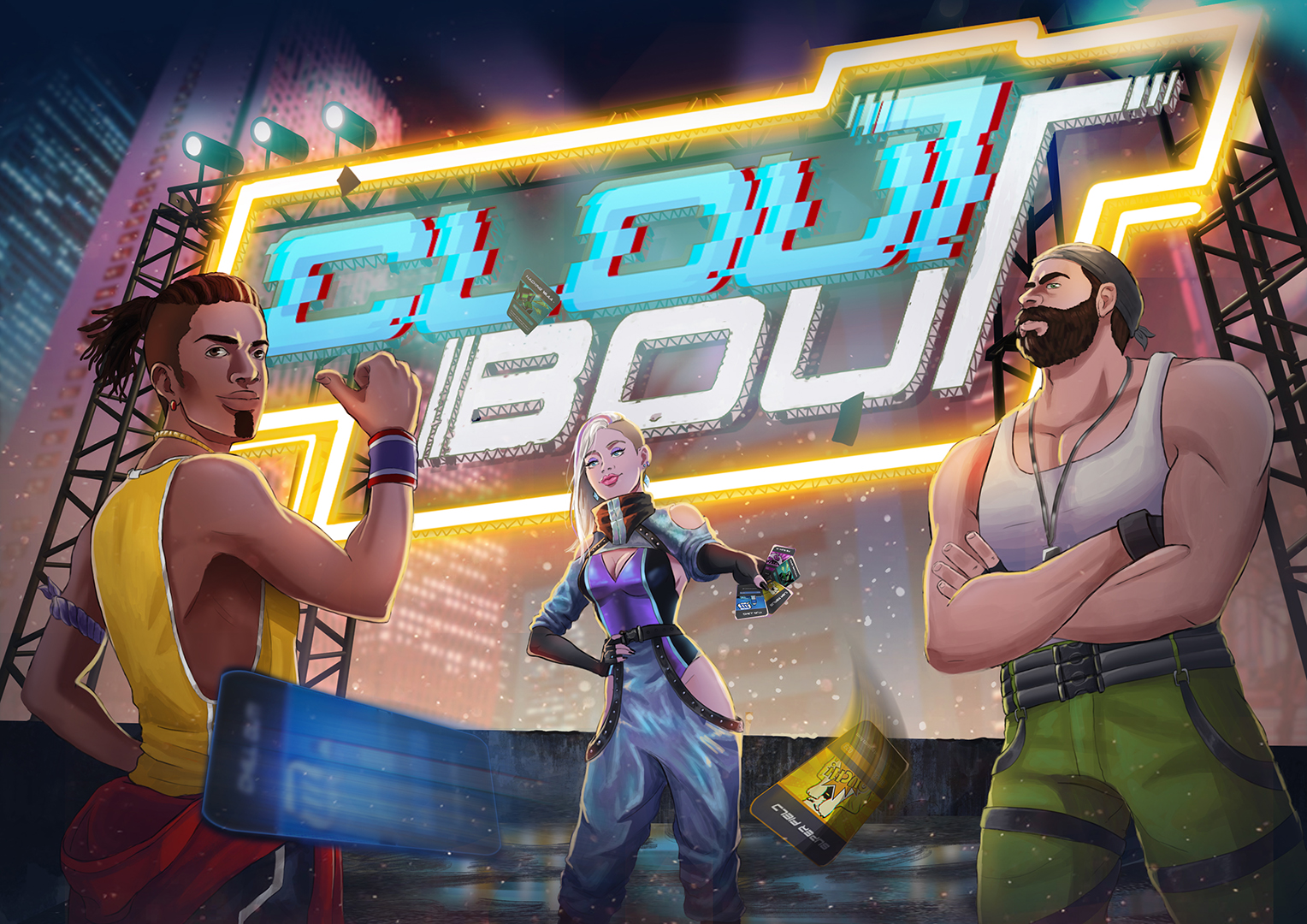 Clout Bout
A downloadable game for Windows
CLOUT BOUT
Fight for fame!
In the future, the biggest opportunity to become famous is represented by the notorious television show Clout Bout.
Such a show mixes the ancient art of wrestling with modern technology to ensure that athletes and people with all sorts of skills and techniques can face each other within the program.
The player can choose to impersonate one of this year's aspiring champions and guide their moves by combining multiple cards at a time; one battle after another the challenges will become increasingly difficult, but the road to the summit has never been easy!
DEVELOPED BY:
WICKED MOB
(EVENT HORIZON SCHOOL TURIN, YEAR 3, 2020/2021)
Programmer:
Alessandro Pantano
Alessia Mazzocchi
Game Design:
Alberto Cotevino (IG: @hertlas_kalder)
Alessandro Mottola
Gabriel DeMarzo
3D Art:
Giorgio Colaneri
Stefano Tisci
Alberto Vassallo
2D Art:
Stefania Castagna
Stefano Capuzzo
Contact us!
For any info related to the project please write to the following contacts:
Secretary mail: adalberto2diborgogna@gmail.com
Office mail: wikedmob@gmail.com
Install instructions
Download and unzip, then launch the .exe file.
Comments
Log in with itch.io to leave a comment.
Looks amazing, especially the position of the available moves on the sides. Good job, guys