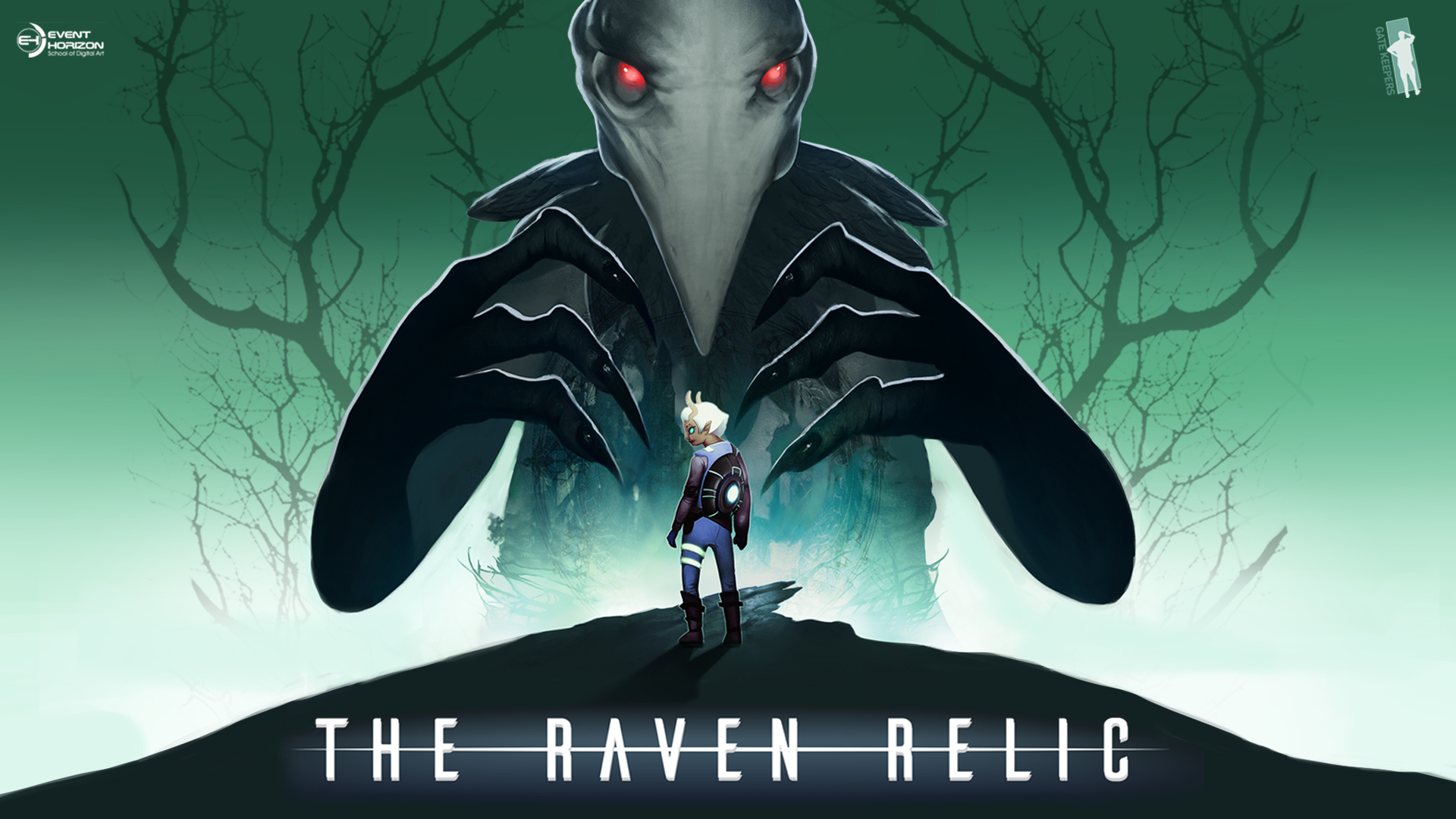 The Raven Relic
As a futuristic treasure hunter, use your drone to scout the area, plan your actions, and overcome even the most difficult situation by outsmarting your enemies.
Complete your heist in a dark and corroded world dominated by angry mutant ravens and escape with The Raven Relic.
Narrative Context:
Play as a futuristic treasure hunter from a mysterious world and travel through various planets, in which you have to steal some precious relics.
Create contrasts between two different worlds and plan your moves with your super technologic drone while you escape from the evil monster-crows that infested the planet.
Features:
Plan your moves: use your drone to scout and gather information, then use its tools to better aid your infiltration.
Execute your plan: Thanks to the actions performed with your drone you will always be one step ahead of the enemy so you will be able to sneak, steal the treasure and escape with ease
Dark and disturbing atmosphere: Play in sinister ruins with terrifying enemies
DEVELOPED BY:
GATEKEEPERS TEAM (EVENT HORIZON SCHOOL MILAN, YEAR 2, 2019/2020)
Game Design:
Lorenzo Galletti
Davide Gargiulo
Marco Petrovich
William Ripamonti
Programming:
Davide Badolato
Anna Bertolani
3D Art:
Valentina Alberigi
Marika Gabucci
Andrea Riccio
Andrea Tolusso
Concept Art:
Matteo Canzi
Loris Corda
Eleonora Fristachi
Marta Panzeri
Sara Pintus
Lisa Venturini
Install instructions
Download and unzip, then launch the .exe file.