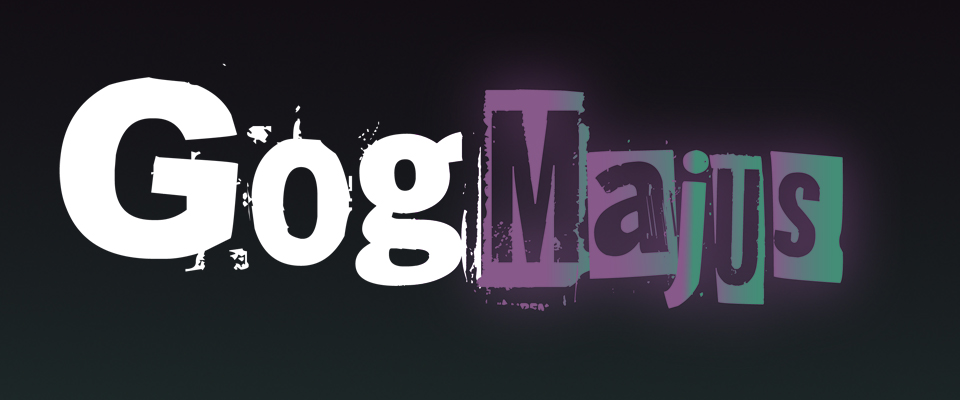 GogMajus
A downloadable game for Windows
It's 2049, it's been almost 30 years after the opening of the rift that took the world by storm. Endless waves of bigger and bigger beasts came forth with only one thing in mind: eating everything they encountered on their path. Humanity is now in shambles except in a couple of places where giant walls were built to defend against the unstoppable tides of destruction.
Only a couple of individuals crazy enough dare to adventure outside the walls, to collect rare creature parts that sell for ludicrous prices on the black market. You are one of those people, a name that everybody in this circle knows, famous for its efficacy and its otherworldly magical powers; you are: The Wizard
FEATURES:
Spells
Choose from 3 different spells-type ranged weapons what's the best to deal with the innumerable waves of demonic enemies: the lightning-fast dagger, the massive scythe, and the groundbreaking axe.
Elements
Imbue your weapons with foul elemental energies, exploiting enemy weaknesses to mow down hordes of raging enemies. Use fire to slowly kill monsters without even watching, ice to slow down the faster menaces, and thunder to spread the pain between enemy ranks.
Skill Tree
Gather experience from defeating your foes and use it to unlock powerful upgrades that most suit your playstyle: will you choose to be The Runner, The Expert, or The Elementalist?
Codex
Find valuable pieces of ancient knowledge and dig into the story of GogMajus. Why did the Earth get invaded by otherworldly entities? Where do these monsters come from? What happened to all the people that didn't make it into the walls in time?
FEEDBACK FORM
https://forms.gle/ESdWbj1SPCYJs17DA.
DEVELOPED BY:
MEMEnto
(EVENT HORIZON SCHOOL PADUA, YEAR 2, 2020/2021)
Game Design:
Shari Balzano
Andrea Giacobbi
Tommaso Osti
Concept Art:
Isacco Amarelli
Emma Cesarano
Vincenzo Cordasco
Lorenzo De Monte
Elena Katrine Varnier
3D Art:
Andrea Chierchia
Ismaele Giraldo
Michele Passerino
Cristian Piotto
Programming:
Nelson Dettori
Davide Marin
Install instructions
Download and unzip, then launch the .exe file.